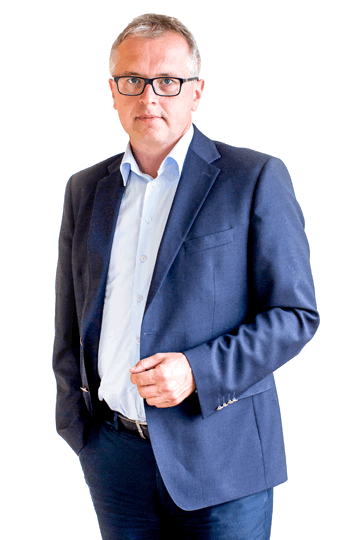 (b. 1969), Economics PhD, University of Łódź Faculty of Economics and Sociology and Łódź University of Technology Faculty of Civil Engineering and Architecture graduate,  scholar of Vienna Univeristy of Economics and Catholic University of Nijmegen. Member of supervisory boards of a few corporations, i.a. Famas SA, Invar Consulting, BP Telerwis, Polski Dom Maklerski S.A.
Since 1993 academic, author of many scientific publications and papers, 1999 advisor of the minister of economy for sector privatisation, 1994-2002 director in Bank Przemysłowy S.A., 2002 vice-president of the board of Invar&Biuro System S.A.
Since 2003 financial director of Atlas Group, since 2007 Vice-President of the Board for Finances.