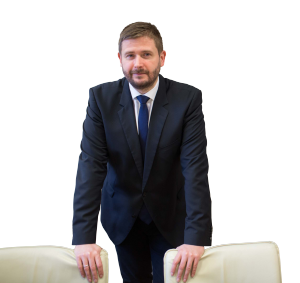 (b. 1982), Łódź University of Technology Faculty of Chemistry graduate. SGH management postgraduate diploma.
During his undergraduate years joins R&D laboratory team.
Between 2009 and 2013 product manager responsible for marketing of gypsum - based product group.
In 2013 joins board of directors of FOX Sp. z o.o. (from then part of ATLAS Group) to become a main manager for line of decorative products under FOX Dekorator brand in 2016.
Member of ATLAS Group board since November 2018.